Paverpol  Mask Making Sculpture Class
Learn to make a fun mask, made with a t-shirt, embellishments and placed on a stand [optional]. (Must have taken  Paverpol Basic Sculpture Workshop).    
You will need to bring:
– an old white %100 cotton t-shirt (no print)
– any other fabric, lace or trim that you would like to use this  depends on how you plan to style your mask. On my sample piece I used stockinette which is provided. You can use cotton, silk, linen, rayon, wool – any natural fibers – plain or prints. Wash your fabric to remove any residue and do not use fabric softener.
– embellishments such as old jewelry, beads, silk or dried flowers (optional)
– a stand to set your mask on (optional)
– a selection of you preferred acrylic paints
– a rag or old towel to dry your hands
– tight fitting latex gloves (optional)
Bring your own lunch. Coffee/Tea & biscuits are provided.
Book now as places are limited
Venue:  The Alley, Strabane
When: Most Saturdays in March/April  from 10am-4pm
Cost:     £7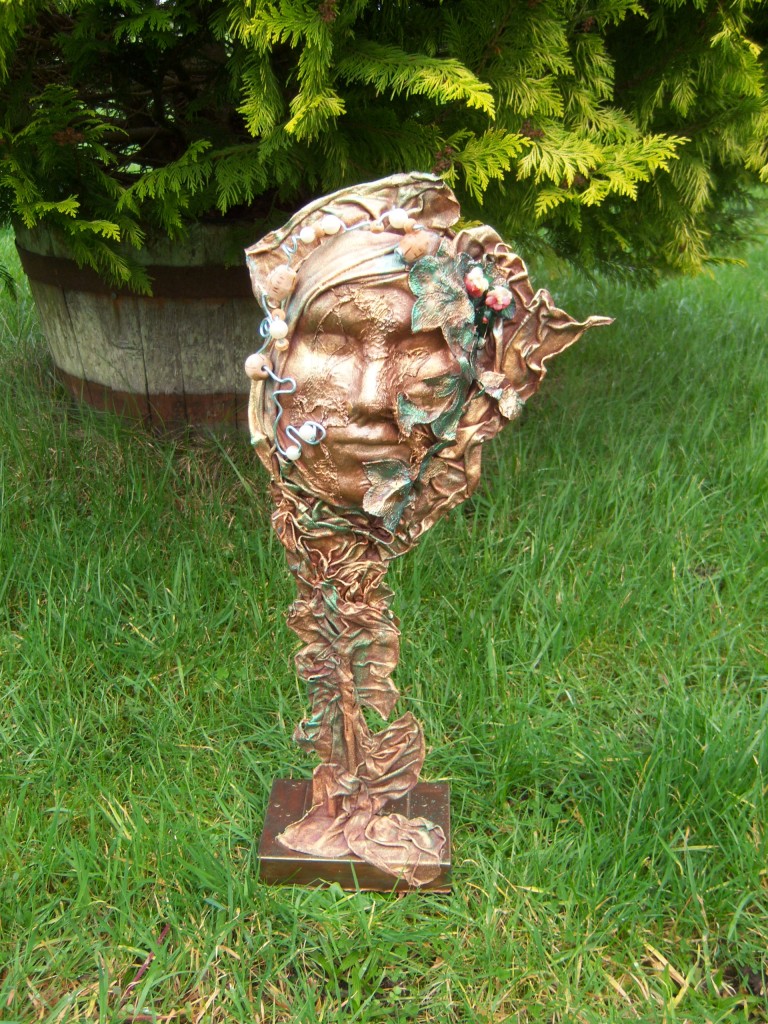 5.00
Use contact details and email to secure your place!