1st – 4th March 2011
An inspirational and creative sculptural training course held in Cork gave local ladies a new interest! Gloria Perry of Urney Creations, Strabane has been working with a unique product, paverpol for some years now and her sculptures have been much sought after in the province and UK wide. She also gives demonstrations and workshops to promote paverpol nationwide.
Recently Jossy de Rhoode, artist and director of Paverpol Products came to Ireland to train enthusiasts working with paverpol. This was a unique opportunity as Jossy came all the way from Holland and is recognised world wide as an accomplished artist and sculptor. Gloria organised a group from N.Ireland and Donegal however there were participants on the course from all over Ireland!
The course was extremely enjoyable for all involved as new techniques and creative ideas were shared. The course ended with a celebration ceremony where Jossy de Roode presented CPI Awards [Certified Paverpol Instructors].
The event was a double celebration for Gloria as Jossy informed her that her sculptures have been accepted for the first World Paverpol Exhibition to be held in Corfu, Greece in September. An achievement Gloria was most proud of.
If anyone is interested in a new hobby or perhaps a career direction contact Gloria at  www.urneycreations.co.uk or email gloria@urneycreations.co.uk. Urney Creations have regular workshops throughout the year – just arrive in the morning with a t-shirt and go home in the afternoon with your very own sculptural creation! Surprise your friends and family!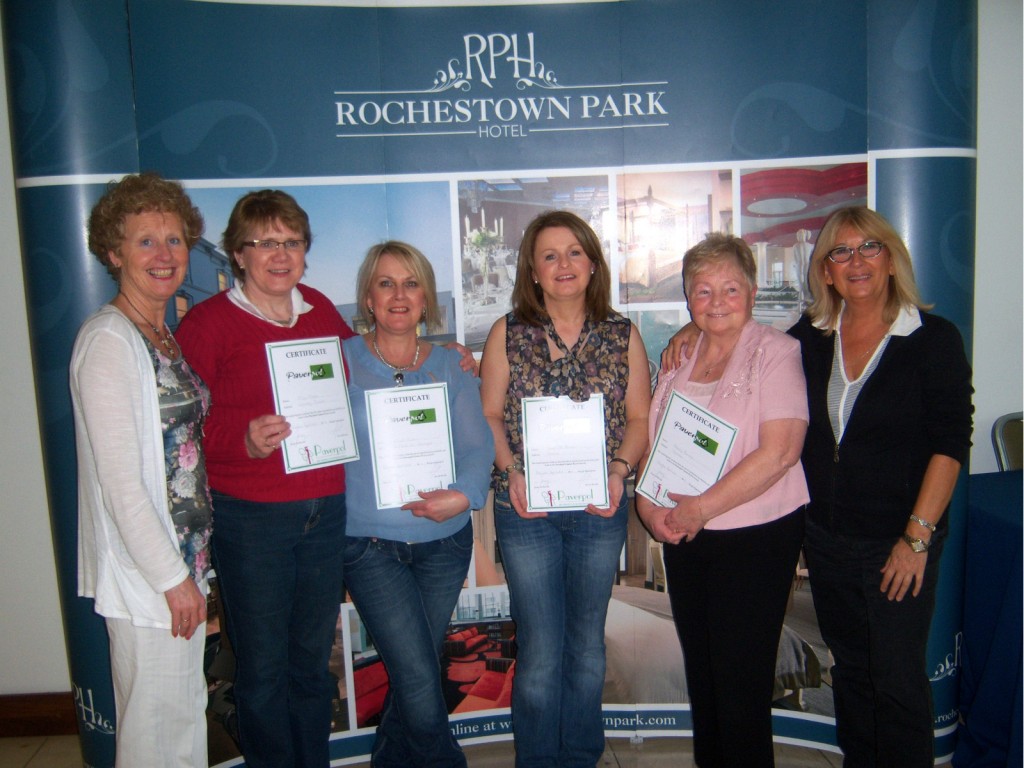 Photo L-R: Gloria Perry, Urney Creations, Strabane, May Magee, Ardstraw, Carol Mahon, Lifford, Kate Mc Bride, Rouskey, Betty Farrow Castlederg and Jossy de Roode Holland.