Urney Creations makes it's debut appearance at The Northwest Garden Show 2011 where thousands of visitors came through the gates of the Castlefinn Complex.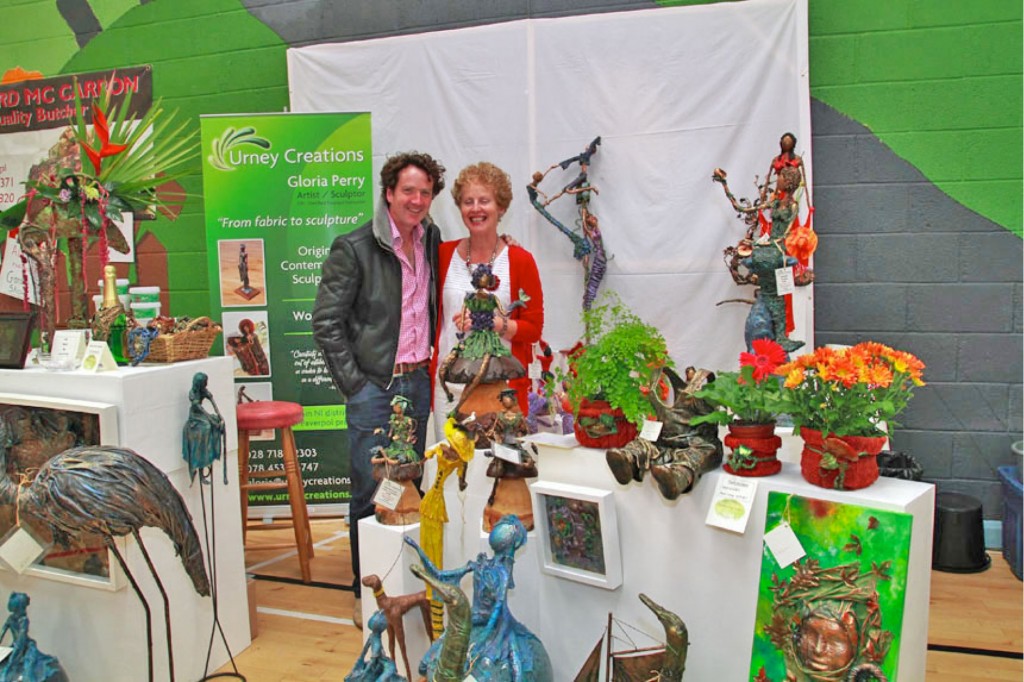 Gloria meets Diarmuid Gavin, Ireland's Leading Gardening Expert, Author and TV personality. Her work was given 'thumbs up' by Diarmuid who was amazed to learn that all her creations were made from t-shirts but could withstand all weather conditions!!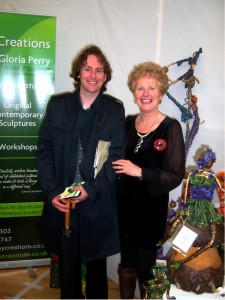 Tim Austen, Award Winning Landscape Architect & 'Super Garden' Judge is introduced to Gloria and her unique creations. He complimented her on her work and was encouraged to see new  innovative and exciting art forms joining the Irish Art and Craft Industry.
Well done to Urney Creations!!
Visit the North West Garden Shows website for all the latest info.