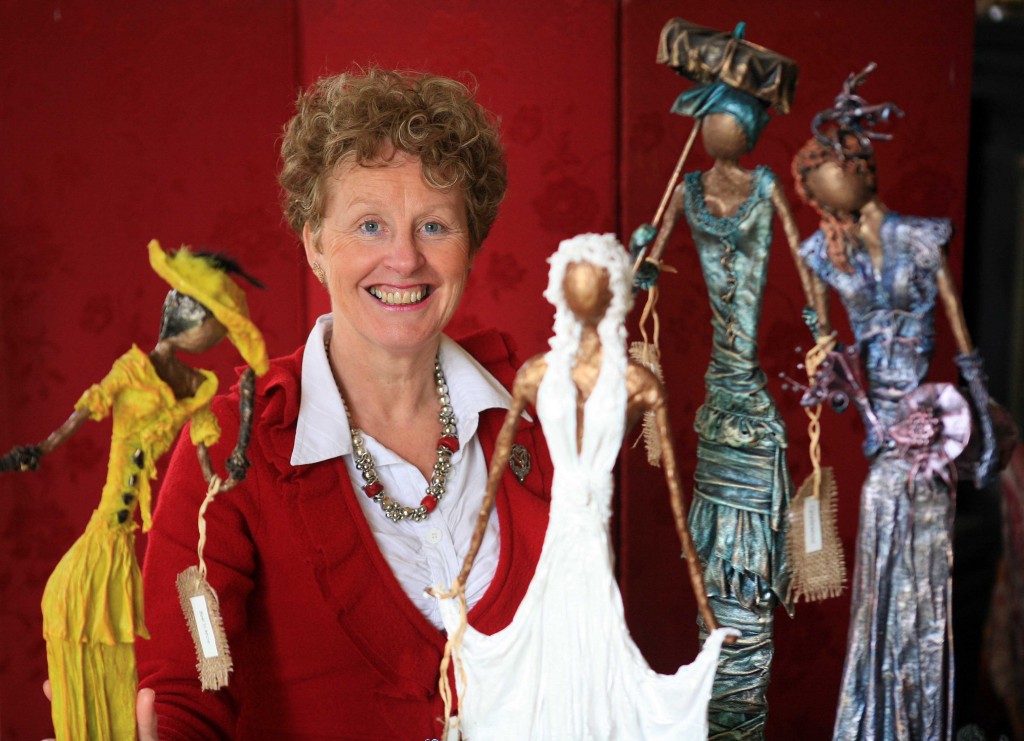 Add a whole new dimension to your garden or home with a beautiful fabric sculpture.  This piece stands almost a metre  tall and is made with paverpol, a non toxic fabric hardener that can be used indoors or out.  You will build the form, then dress it using black or bronze paverpol in your choice of style and  colour.  This is an advanced class for students who have taken a previous paverpol class.
You will need to bring:
– 2 old white %100 cotton t-shirts (no print)
– any other fabric, lace or trim that you would like to use for clothing(natural fibers)
– embellishments such as old jewelry, beads, silk or dried flowers
– a rag or old towel to dry your hands
– tight fitting latex gloves (optional)
– a box and plastic bin bag are recommended to take your piece home in
Places are limited so book early!
Where:  The Alley, Strabane
When:  Most Saturdays in March/April  from 10am-4pm
 Cost:     £85.00
Use contact details and email to secure your place!